Use your bookkeeping software like your own personal cash register by learning how to receive a payment in Quickbooks Online.
(Innovation Finances) Think of Quickbooks Online as your very own personal cash register that enables you to keep track of every penny that moves in and out of your wallet.  If you are using INVOICING then the process used record the payment into the system is called Receive Payment.
Receive a Payment in Quickbooks Online
STEP 1
The Receive Payment feature is accessed by clicking the  PLUS ICON on the top right of the screen and then creating a new form by pressing the Receive Payment link in the drop-down menu.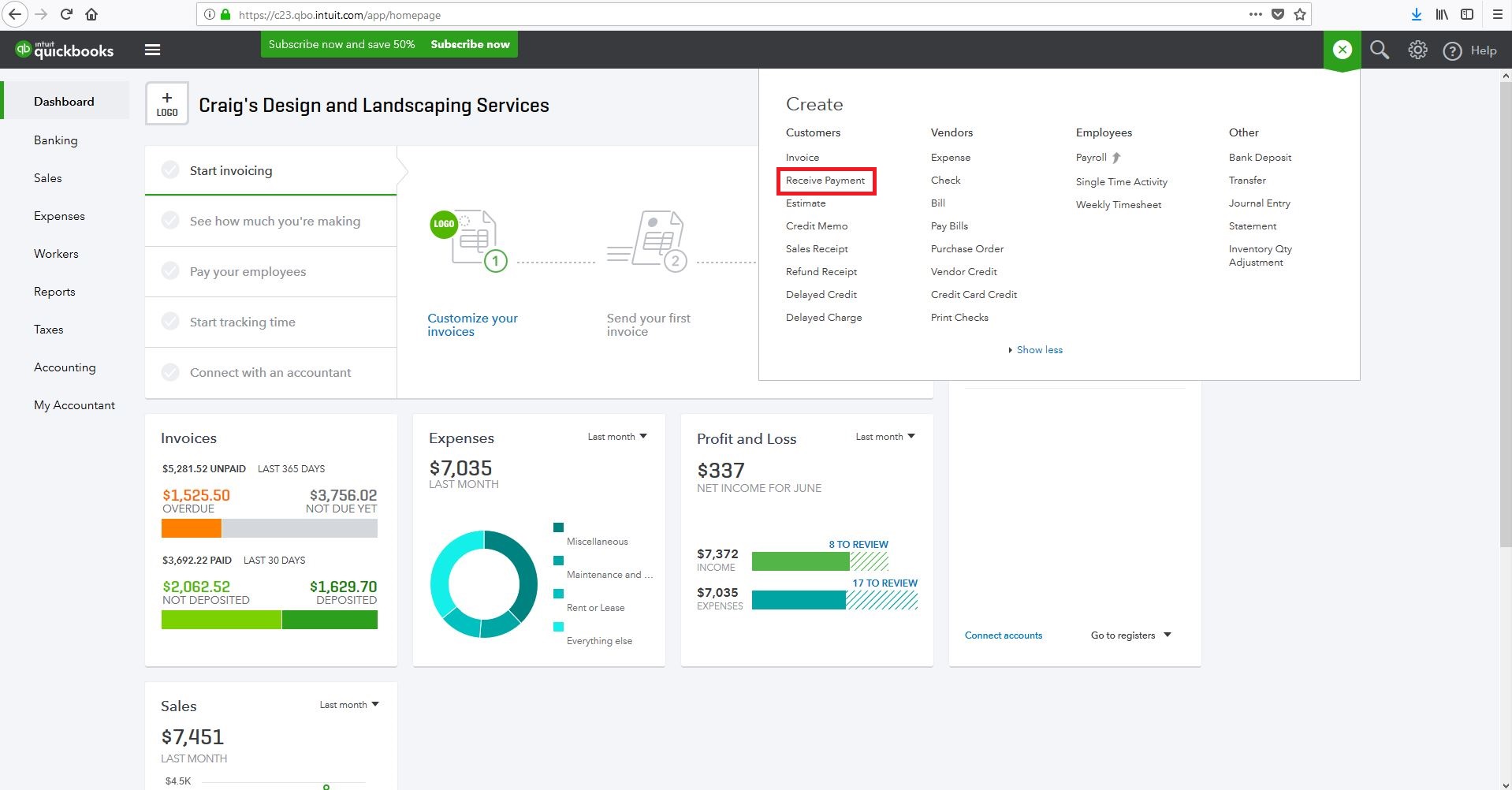 STEP 2
A new Receive Payment form will open up.  Enter in the basic information such as the client name, payment date, payment method, and deposit to account.  It is usually a good idea to use Undeposited Funds as the Deposit to account.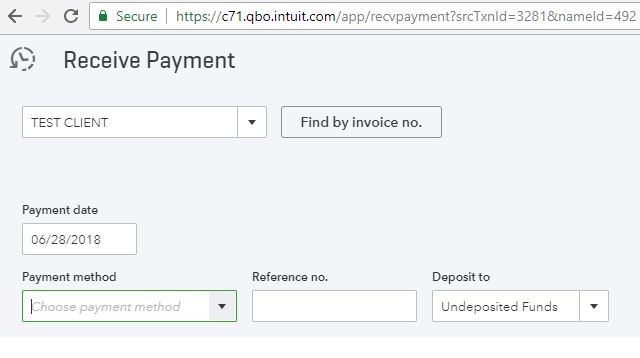 STEP 3
The system will then show you a list of open invoices under the Outstanding Transactions Section.  Check the appropriate transaction to match the payment to.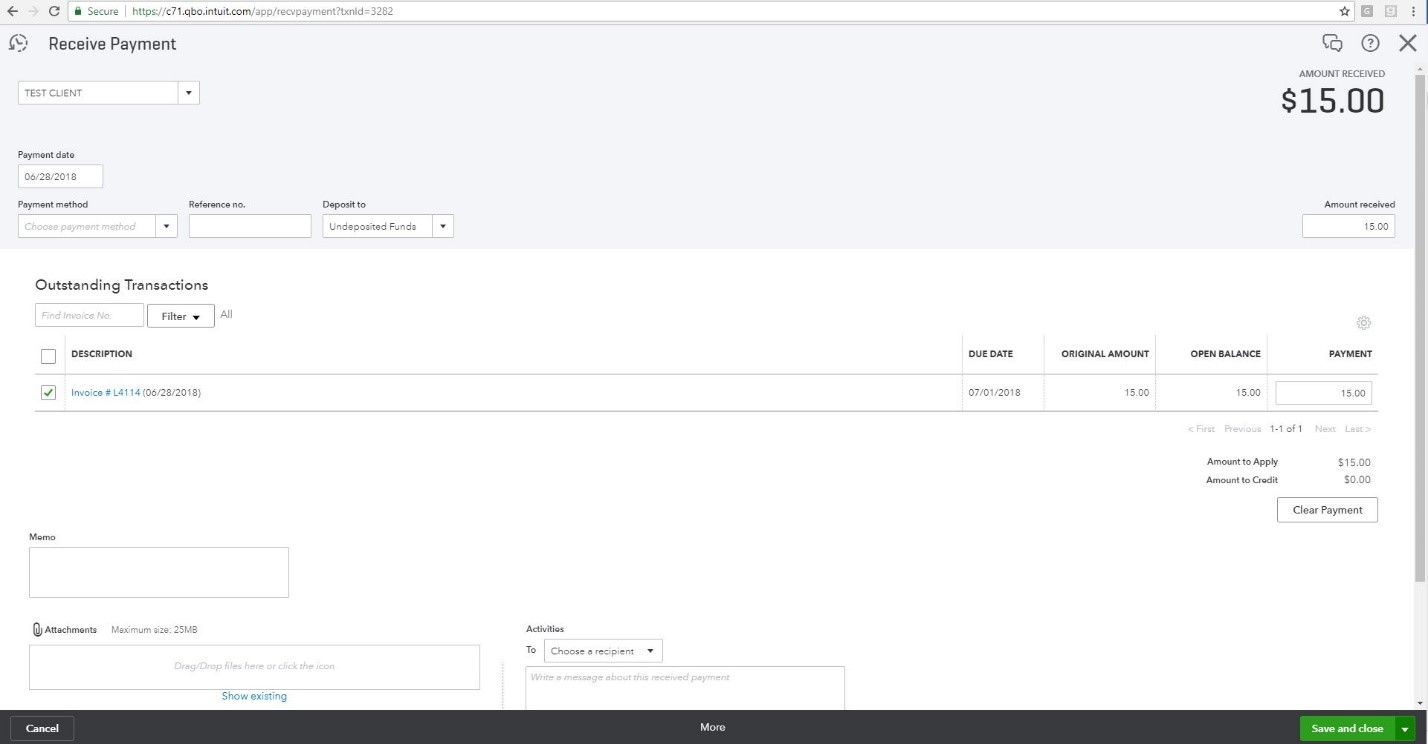 STEP 4
Save the transaction on the bottom right of the screen and now the system is ready for you to pull the payment out of the Undeposited Funds account and transfer it into the proper bank account by using the Bank Deposit feature.   
Want to go beyond this article?
To contact us today to learn how Innovation Finances can help!